Electrical Wiring Service
About Electrical Wiring Service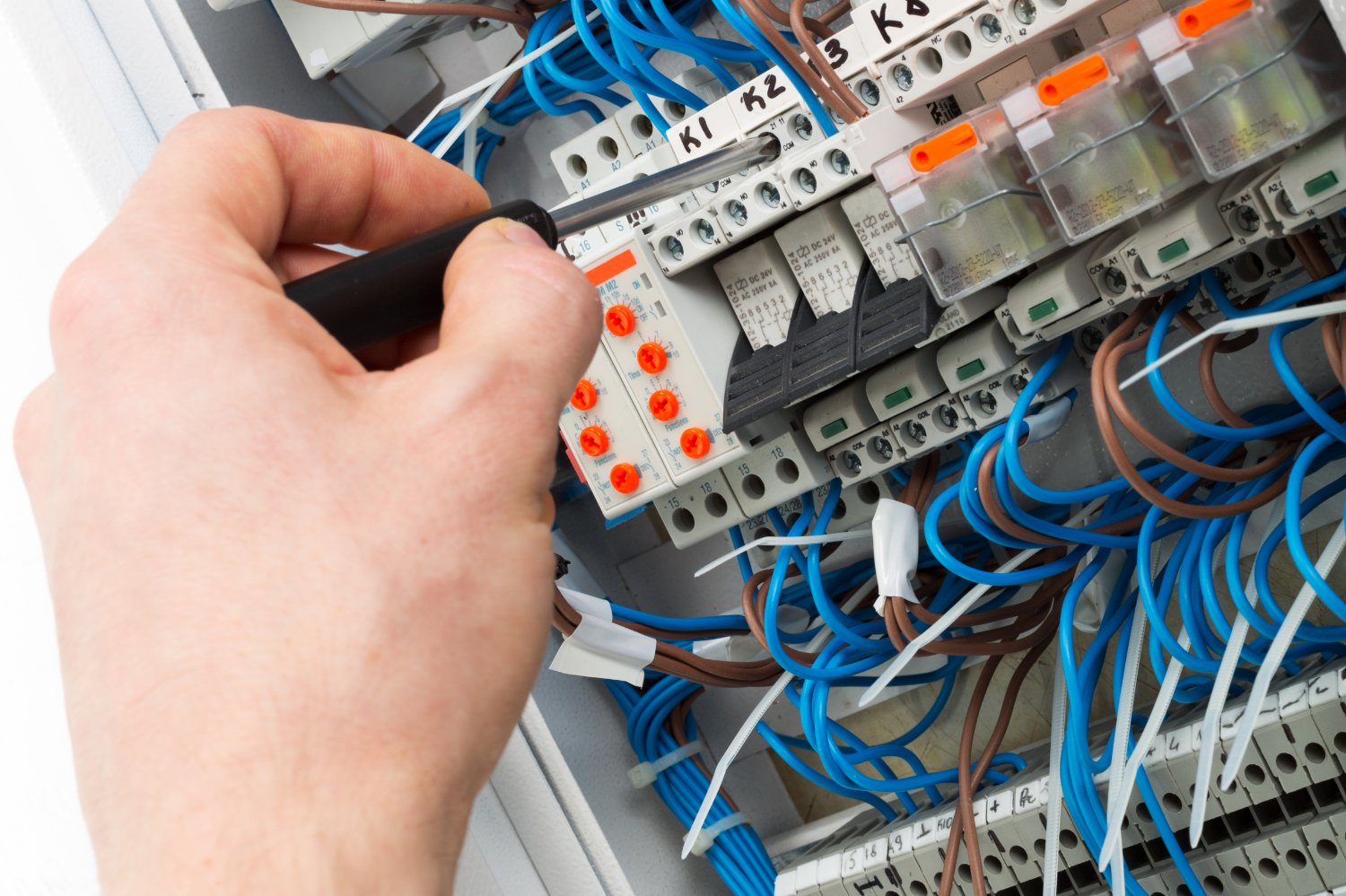 The Electrical Wiring Systems are mostly standardized with several rules, regulations and laws. Electrical Wiring must be installed correctly and safely in accordance with electrical regulations and standards. If the electrical wiring is carried out incorrectly or without confirming to any standard, then it may lead to incidents like short circuits, electric shocks, damage the device / appliance or leads to the malfunctioning of device which further causes for the reduction of device life.
Types of Electrical Wiring Systems
The type of Electrical Wiring plays a major role in the overall cost of the installation. So, it is very important to understand what type of Electrical Wiring Systems are suitable for a particular job. Some common factors to be considered while choosing a particular Electrical Wiring System are:
Cost of the Wiring System
Type of Wires / Cables used
Quality of the Wires
Type of load (light, HVAC, motors etc.)
Safety of the Wiring System
Possibility of future modifications / extensions
Life of installation
Construction of the building (wooden, concrete, brick and mortar, etc.)
Fire safety
Irrespective of the type of Wiring and the choice of Wire, the Electrical Wiring System should be able to protect against regular mechanical wear and tear under normal operating conditions.
Usually, the type of wire determines the Electrical Wiring Systems (or at least their classification). Some of the commonly used Electrical Wiring Systems in Residential, Commercial, Industrial, Auditoriums, etc. are:
Cleat Wiring
Casing and Capping Wiring
Batten Wiring (CTS or TRS)
Conduit Wiring (Surface or Concealed)
Lead Sheathed Wiring
Let us now take a look at these Wiring Systems / Installations one by one.
Benefits With Our Service
Our professional electricians always ready to do your job is the best way. The cost of hiring the services of electricians is always worth the expense.
Hiring the services of a professional electrician is smart when it concerns the safety of your family and property. The reasons why you need to entrust anything electrical to an electrician include:
Safety for all
The proper way of doing the job
Cost-effective
Long-term safety
Experience and training
Best way to avoid figuring out the complexities of the electrical system
Troubleshoot any issues with your electrical system